Open Connector for SAP
Simplify the interactions with the SAP Application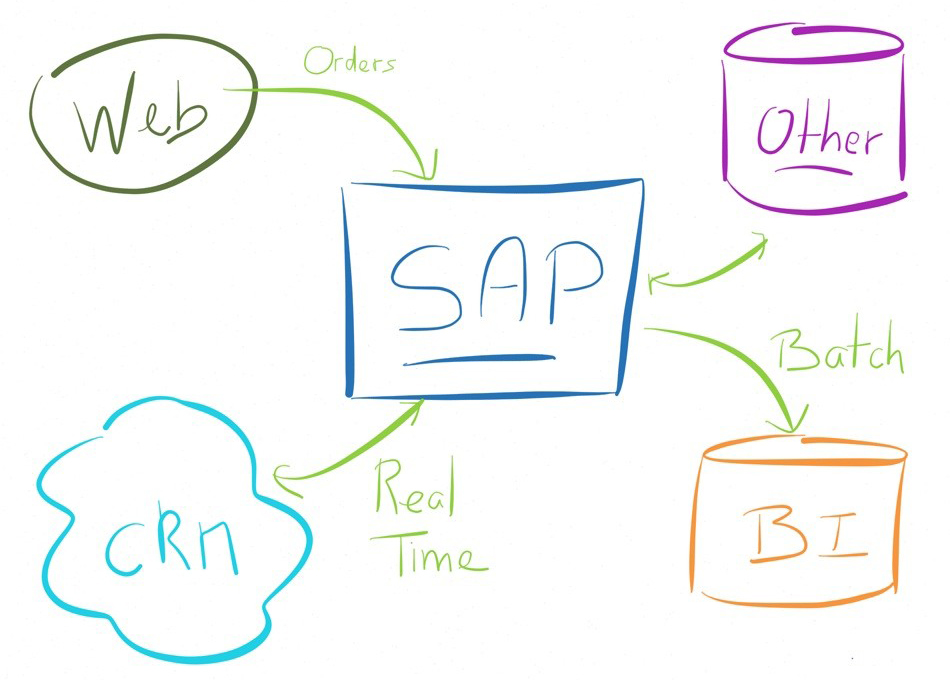 The Open Connector for SAP is the best way to simplify interaction (extraction or integration of data) with the SAP application, providing a high level of productivity with an amazing simplicity.
With the same agility as the other Stambia connectors, the Open Connector for SAP is directly usable and offers a high level of performance due to the ELT approach of the transformation and the use of native tools and specificities of SAP (such as Idocs and Bapis/Rfc integration bridges).
All preconfigured templates provided by Stambia can also be adapted to the customer's needs in order to provide the best solution.
Native reverse engineering
Stambia allows to reverse any type of information, whether Idocs description, Bapis/RFC description, SAP specific tables descriptions and other metadata specificities.
Stambia supports SAP native datatypes and structures (ImportParameters, ImportStructures, Table, ExportParameters, ExportStructure). The hierarchy of information is exactly as represented in SAP.
The metadata is organized by SAP Module, in the selected language, allowing the reverse of the business labels in the language of the user.
Intelligent integration and extraction methods
Stambia uses specific methods adapated to SAP in order to integrate or extract the data.
Bapis or Rfc functions can be used to write synchronous integration or exchange processes with SAP, or in order to get all the data for certain topics.
Idocs can be used to integrate or extract data in an asynchronous or near real-time way.
Finally, the user may use the standard Stambia web service connectivity to get from or write data into SAP, through the webservices layer of SAP.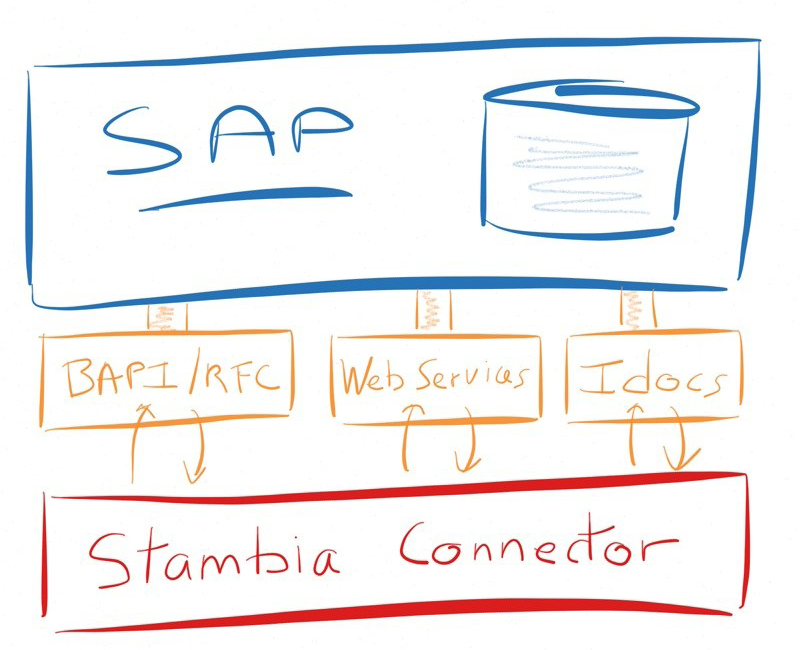 Use of the Stambia SAP Connector
This connector is particularly useful in case of the following needs:
Data Migration to or from SAP
Business Intelligence data loading projects with SAP as a source
Real-time data exchanges with other applications (e-commerce, CRM,…)
Master Data Management projects with SAP or another application which masters the data