Change Data Capture
Follow the evolution of your data
The Change Data Capture component simplifies the management of change detections in databases. Change detection is essential for certain data integration projects, providing performance gains and improved flow of information exchange.
With the same agility as the other Stambia components, the Change Data Capture component is directly usable and offers a high level of productivity due to the model driven approach of Stambia and the use of native "transactional or redo log" files of databases or the use of simple triggers.
The approach through Stambia templates (models of processes) offers a high level of flexibility, and allows to answer any specific project needs.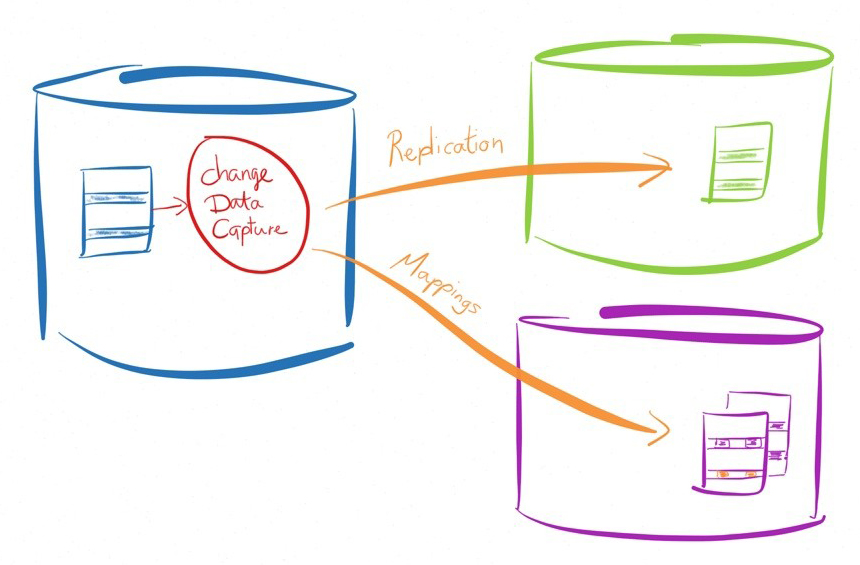 Types of captures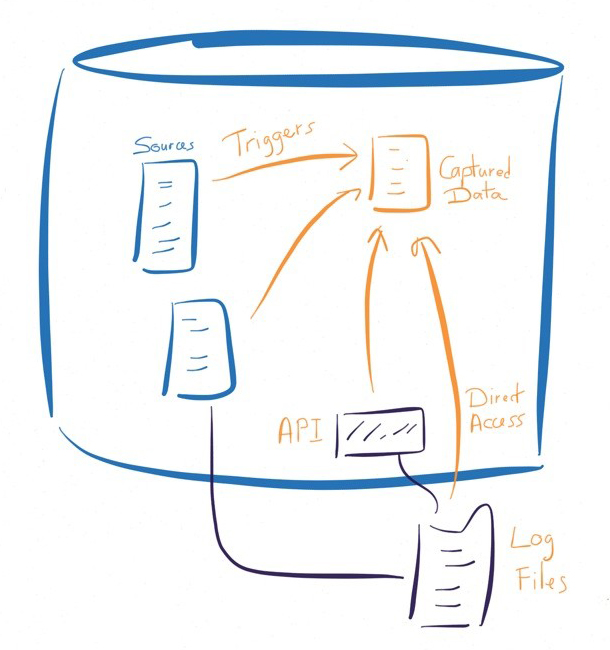 When provided by database vendors, Stambia uses the standard API functions to read data from the transactional or redo log files. This is the case for technologies such as Oracle, Microsoft SQL Server or Postgre SQL
In other cases Stambia uses triggers to detect changes in source tables.
The changes can automatically be written into a staging area in order to be read by the mappings or the replication templates.
Starting the CDC
Starting the capture doesn't require code or complex parameters. The user can start it by selecting the tables to capture and instanciating the appropriate CDC template, depending on the underlying technology.
Using CDC in mappings
Using the replication template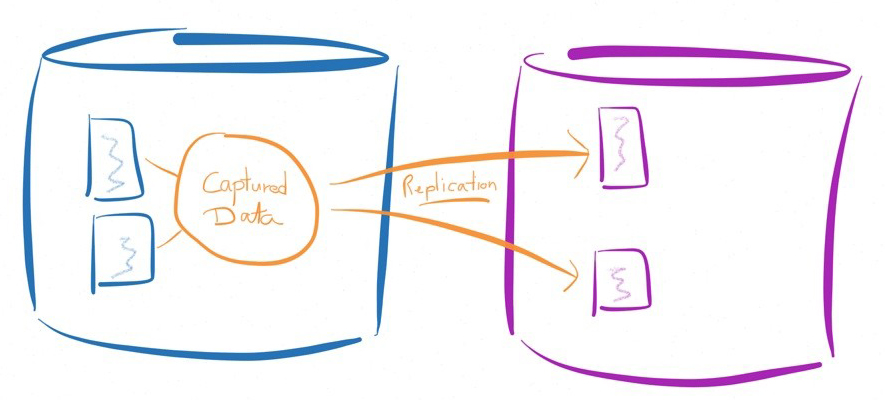 The replication component of Stambia allows to quickly replicate the captured data towards a third party database.
This can be done with simple parameters and with no complex designs.
The Stambia universal mappings can also be used to complete and adapt the replication process in case there is a need to implement business specificities.
This component is optimized for each source and target database, even in case of heterogenous databases. This brings the best level of performance.
Subscribers functionality
Furthermore, the Change Data Capture templates can manage multiple subscribers. This is particularly useful when an organization needs to use modifications in a source for multiple targets. For example, a modification in the CRM application can be sent to the datawarehousing database, and at the same time into an ERP or specific application.