Big Data, Hadoop and No SQL
Choose the power of the ELT architecture
The traditional BI is not always sufficient to achieve all the objectives of a good digital marketing initiative. The Data Lake architecture provides more flexibility and gives the users the ability to deal with the Volume and the Variety of data involved in these projects.

Your needs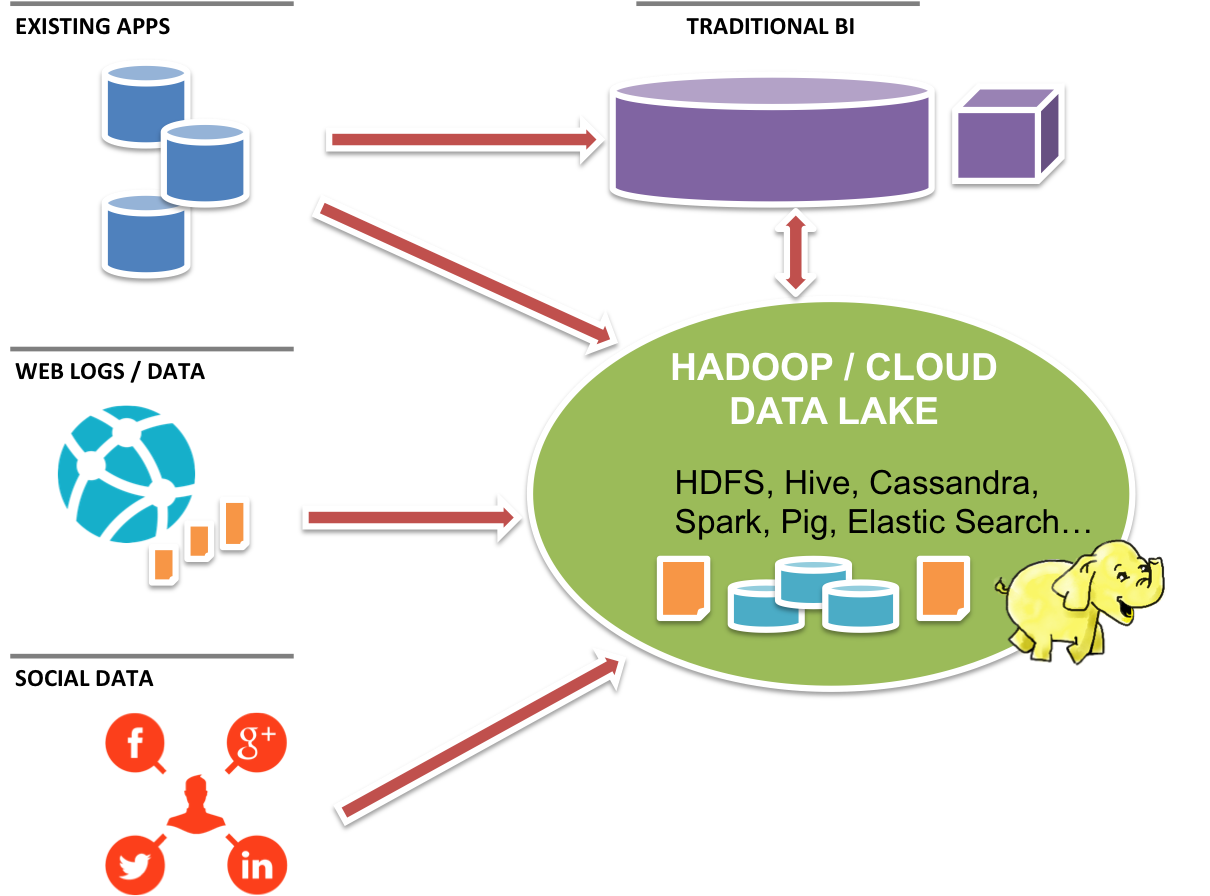 You need to address large amounts of data and your current systems are overloaded
You need to work with new types of data: semi-structured, No SQL or unstructured data
You want to deal with web logs or social data analysis
You would like to have good levels of performance at a very low cost
Or you simply want to start quickly and succeed in your Big Data initiative
Our answer
The ELT architecture of Stambia will allow you to address this type of initiative, preserving your budget for the project design and management.
Stambia can connect to any data source (bases, applications, files, social media, logs...), and load the data into Hadoop or cloud infrastructures.
The Stambia data integration solution is perfect to manage the Variety and the Volume of these projects, providing the Veracity on the data with high Velocity.
Stambia proposes connectors to the different Hadoop or No SQL technologies such as Hive, Cassandra, Elastic Search, Mongo DB...