Stambia offers you a technical newsletter. Feel free to register in order receive the newsletter !
Named "Stambia Technical Newsletter", each month, you will find :
the latest releases (Designer, Runtime, Production Analytics)
the templates evolution
new connectors
latest entry on stambia.org (KB, articles)
versions alerts
...
How to register ?
Register below.
Already registred ?
Manage your email preference and verify that "Software Release Notes & Product updates" is checked. Don't forget to update your email preferences...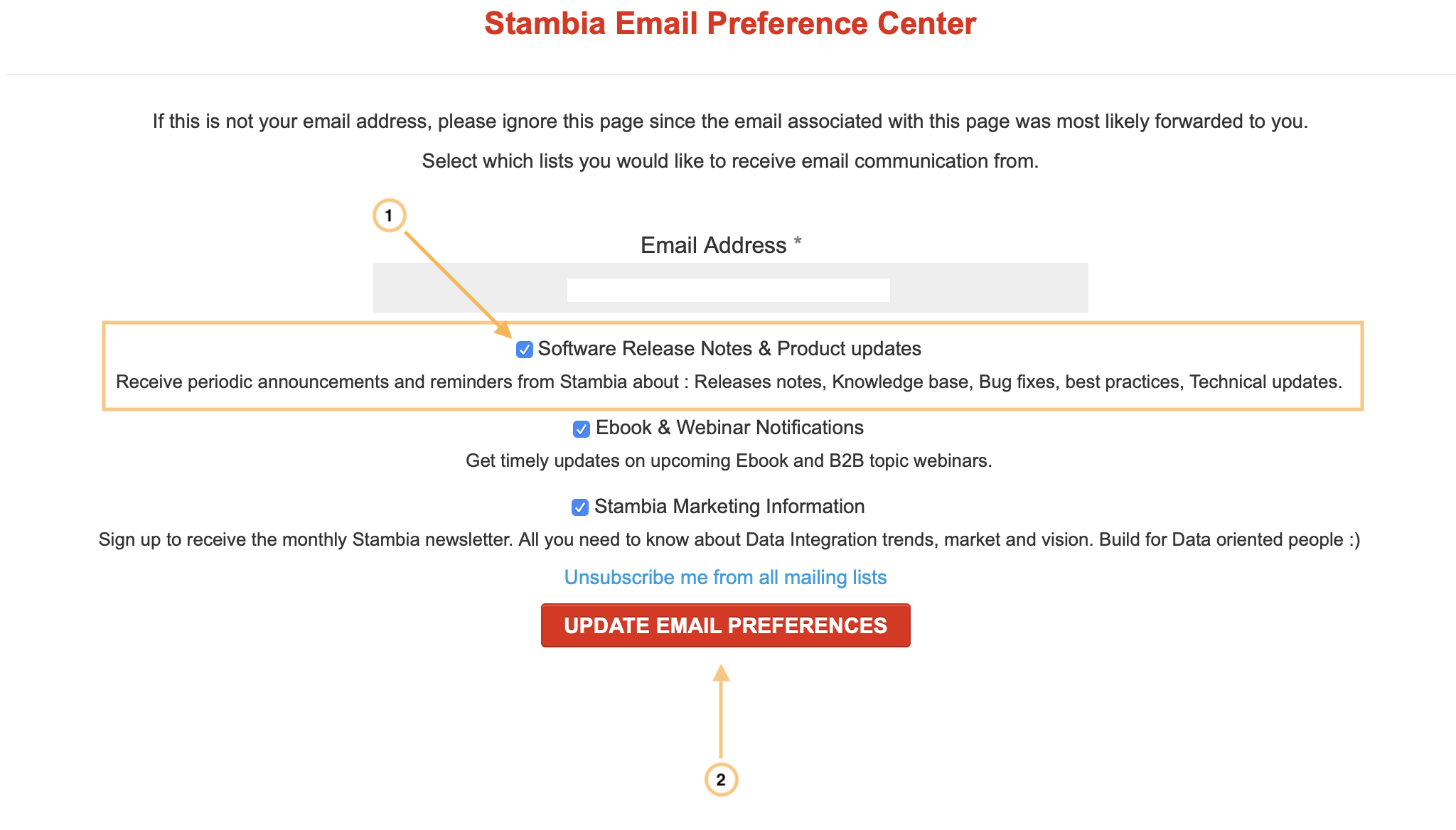 If you have feedback on this newsletter or Stambia, don't hesitate to share your thought through Feedback on Stambia.org.