Discover the 3 assets to overcome your limits in 2018 !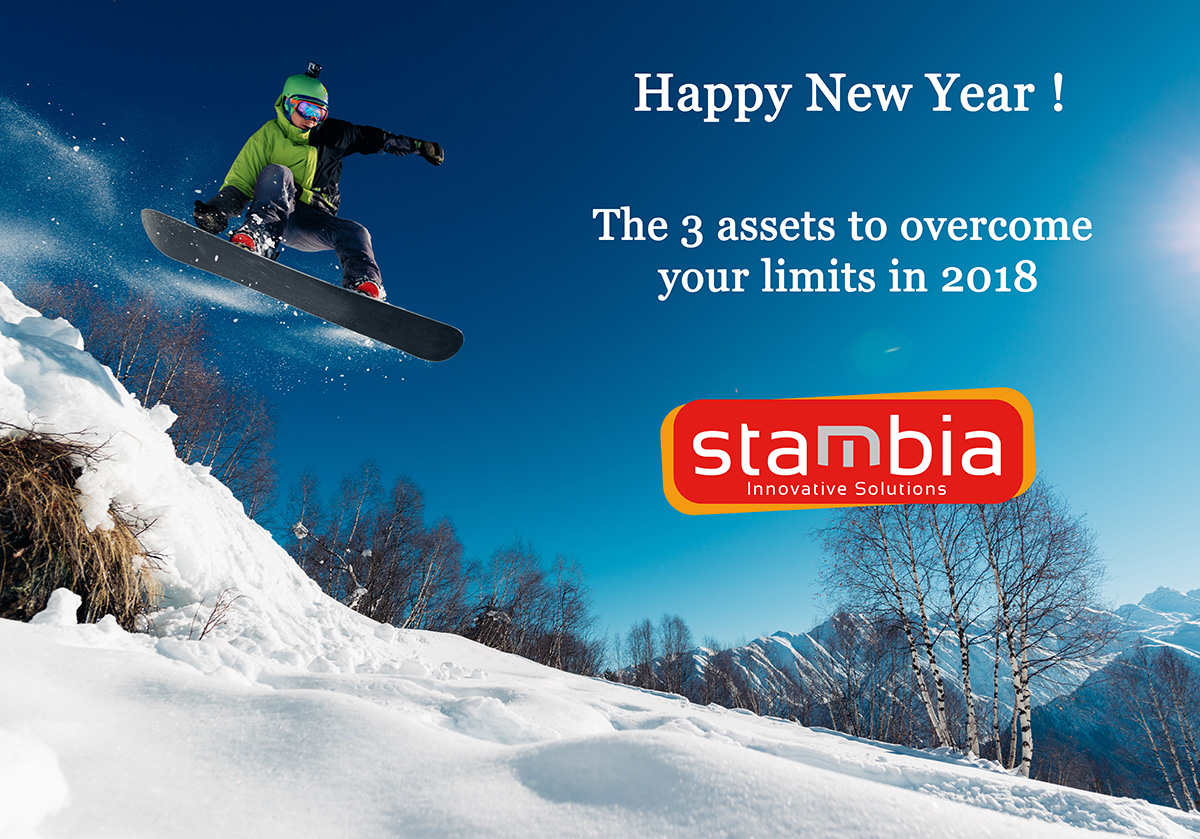 Agile preparation of data
Each of the great sports achievements that marked this year required physical preparation and systematic training.
To attain performance in the analysis of your data, in the same way, you cannot avoid reliable and industrialized preparation of the data in 2018.
This year, to go beyond the limits and pull off a feat, give yourself agility and flexibility: discover how the new features of Stambia will be the key element of an exceptional success.
Boost data transformation
Phenomenal energy and extraordinary talents go hand in hand with the all time records.
Becoming a data ace is now within reach for each and all of us.
To reach this goal, take a few good resolutions:
Multiply energies with a unique view of your data manipulation: the delegation of transformation offered by Stambia.
Train yourself to the new Big Data and No SQL connectors (HBase, Hive, Mongo DB, Elastic Search, Amazon, Google ...)
Strengthen your competences by taking part in one of our training and certification programs
Stay focus on business goals
Great victories are won with a strong ambition, eyes fixed on the objectives.
The business-oriented vision of Stambia mappings allows organizations to focus on functional rules and not on technical complexity.
This year, look towards your business challenges,and develop faster, solve business problems and let Stambia industrialize and optimize the global integration of your data.