The world of lingerie is both traditional and modern. This is reflected in Chantelle's information system, led by André Wei, the technical director of the group. The information system's data flow exchanges have been entrusted to Stambia and though the significance of the data integration tool is not necessarily perceived by users, its implementation is nonetheless a key element for the business side of the company and its digital transformation.
A group that must accompany its customers and anticipate their own digital evolution.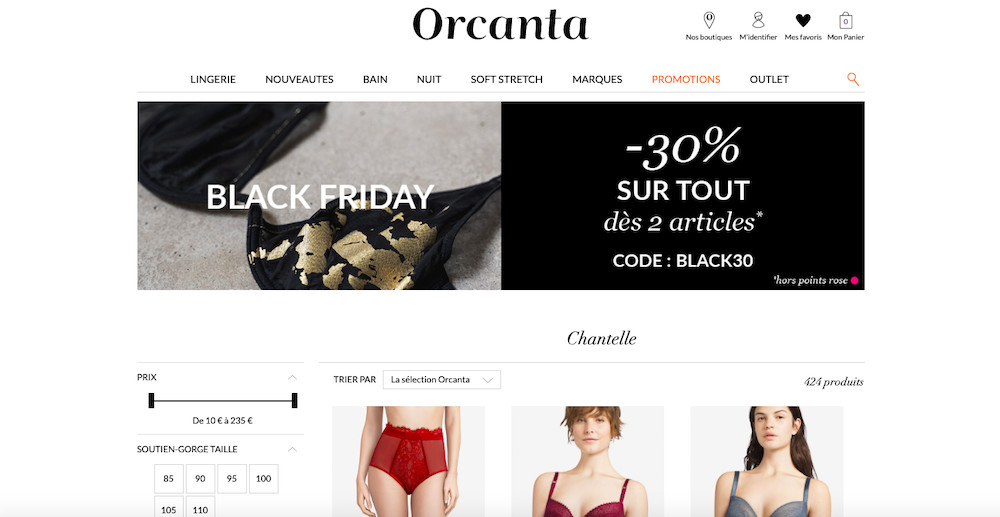 Since its creation in 1867, Chantelle's business has undergone a significant evolution. Chantelle is a family group, rooted in a traditionally B2B market. In other words, historically, lingerie manufacturers manufactured their products but did not sell them directly to consumers. Instead, they sold to shops, specialized or general, supermarkets or downtown stores. However, the market has undergone significant changes in recent decades. On the one hand, some lingerie brands have opened their own boutiques, allowing them to master their distribution network. On the other hand, private labels appeared on the market. While they did not manufacture the products, they bought them from the manufacturers of their products and resold them.
Chantelle Group has, of course, felt the impact of the changes brought on by this major evolution of business models. Today, developing a company's online commerce is fundamental: "as of now, 60% of online sales are made from a mobile phone," explains André Wei. For some brands, a 25% turnover is already achieved online. This evolution in the way consumers consume is what forced Chantelle to take on its digital transformation as quickly as possible and to choose the right tools and architecture to do it.
Consumers are increasingly combining the physical and digital worlds. One of the particularities of lingerie is that the consumer needs to feel comfortable and confident wearing the product. While entire collections of products can be viewed online, the consumer will nonetheless go to the store in order to touch the actual product and try it on. This is known as the "Research Online, Purchase Offline" trend. This trend is opposite to that of other sectors of activity. For example, in electronics, a consumer would tend to go to the store to see the product, then go online to purchase whatever best offer he or she finds. This particularity of the world of lingerie comes from the complexity of the product as it has to adequately fit the particular morphology of the consumer.
Chantelle's digital transformation involves not only its adaptation to customer communication channels, but also the testing of new sales models. For example, Chantelle is considering offering home fittings like of its competitors have already begun to do. One crucial aspect of its digital transformation is related to omnichannel: crossing and combining sales and communications channels with the customer in order to best surpass his expectations. In particular, to determine what to offer the customer according to what he wants, when he wants it, and through whichever channel that suits him best.
This challenge is increased by the complexity of the offer: in the field of textiles, we are used to talking about sizes/colors. Each item must be made in different sizes and different colors. The same article reference is always analyzed through two dimensions. In the field of lingerie, we go 3D! And we add a dimension to the complexity of the product range. For instance, the same bra model will come in several colors, sizes of back and cup sizes. All the data produced is therefore managed by "RCBT", Reference Color Bonnet Size. RCBT manages the products in stock in such a way that a beautiful shop will only sell two or three copies of the same RCBT per week, even on a very popular collection. It is therefore difficult to have a large stock of each RCBT at each point of sale (likely to be 0 or 1). During production, the projected sales calculation determines the quantity to be produced for each RCBT. Having the right amount of each RCBT in each store requires very detailed and accurate sales forecasts! The importance of this cannot be understated: if the consumer does not find her bra size, she will not fall back on a narrower back or a larger cap. She will inevitably find the product somewhere else. In other words, a single missing RCBT is a lost sale. Attention to detail, therefore, is not merely present in lingerie design, it is also pivotal to sales forecasts, the adaptation of supplies and manufacturing plans. Some RCBT crosses are sometimes replenished individually, especially for extreme sizes.
We are talking about RCBT and the complexity of sourcing each lingerie retailer because Chantelle's efforts are now invested in the combination of a physical store and an online store. This is referred to as "Store to Web ". Since large quantities of all references cannot be made available in each shop, the latter can instead serve as a fitting room, a location for browsing products in person, but when it comes to the purchase, a store representative refers the consumer to the order channel, which is accessible either through mobile or on the web. Imagine self-service tablets, or with the assistance of salespersons, allowing you to realize in the store your purchase of the product online. This allows the store to conclude sales with customers who have come to try on the product and to maximize sales as it reduces instances of lack of stock of a specific reference. The product is instantly available or ordered immediately and delivered home. This model has already been developed in certain markets, such as the furniture brand Made.
A data-oriented information system, about 1500 interfaces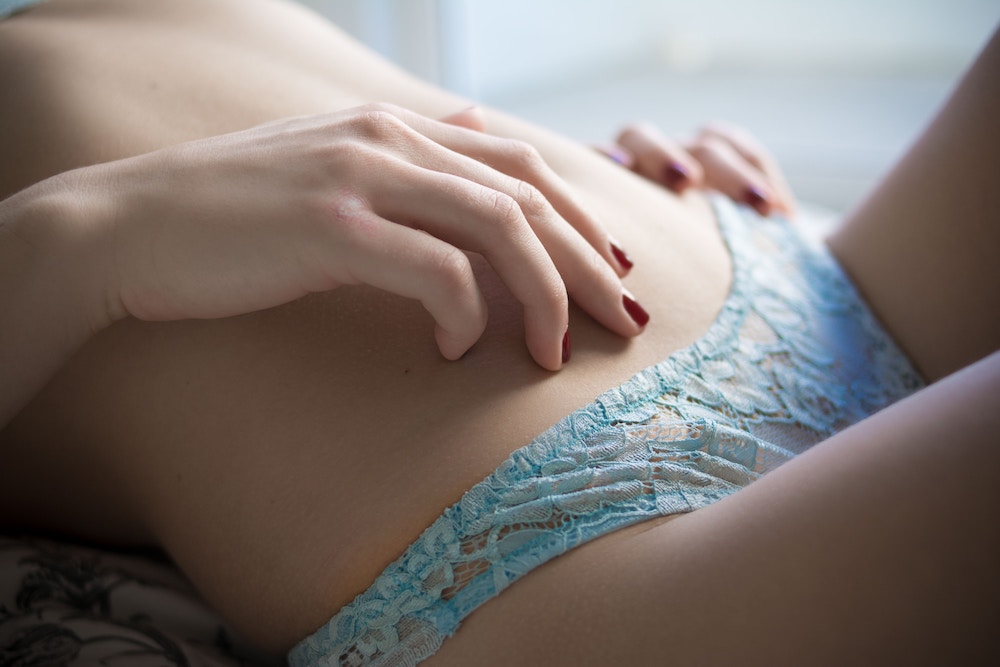 Photo Lana Abie / Unsplash
From an economic point of view, Chantelle is a very integrated group, from product design to delivery and sales, including manufacturing, the logistics chain, etc. In regards to its information system, the management of data flows between these different stages is strategic: "We are several companies, grouped into one, with information systems that must communicate; A group that manages several brands (Chantelle, Passionata, Chantal Thomass, Darjeeling ...), several brands (Chantelle Lingerie, Orcanta), as well as B2B and B2C, "says André Wei. This vertical integration is an additional challenge for the coherence of the information system. In fact, it would be necessary to speak of a plurality of information systems since these cover industrial management, supplies, the logistics chain, direct and indirect sales; and of course, the finance, through ERP, must also be linked to all the aforementioned elements.
To illustrate this complexity in numbers, André Wei highlights the 1500 inter-application interfaces, some are executed daily while others are weekly, through task plans managed to the millimeter. Perhaps it would be interesting to compare this ratio with other companies: 1500 interfaces for 400 million euros of turnover. This is a huge number of interfaces for a group that remains a big SME. In other words, we are talking about efficiency!
In practice, though, the issue is less about the forecast of the distribution, than about the forecast of the manufacturing. Predicting distribution when each RCBT is either 0 or 1 in a store...is neither very complicated nor very interesting. On the other hand, during the production phase, the quantity that will be manufactured for each RCBT of each model in the collection is the keystone of the profitability of the entire collection. To manufacture too little means that sales will be lost and to produce too many means that these will have to be paid for at the end of the season. Collections are launched up to two years before going on sale in stores. Anticipating the evolution of expectations, fashions, sizes, and desires is a multivariate analysis on which the final profitability of the company is based. Some models are going to be made to 200 000 copies, others to 50 000. One would think that it would be straightforward to manufacture 50 000 and then to revive fabrications if the sales go well. This is not so simple in practice since It is necessary to have raw materials, and these are not available to order per unit a the last minute. Also, manufacturing needs to adapt to the production schedule: any additional manufacturing will impact the manufacture of the following models that were taken account of in the schedule. The decisions on quantities to manufacture for each product is decided by Chantelle between 6 months and 1 year before the discovery of the product by customers.
Today the breakdowns of sales forecasts by RCBT are made in a rather empirical and manual way. Chantelle is working on the use of machine learning tools to improve the accuracy of this predictive breakdown.
At the heart of architecture, a lake of data
Though an undisputed specialist in lingerie, Chantelle was not one of the most technologically advanced companies in its sector before the arrival of André Wei. Wei was given the task of leading the company's digital transformation. Towards this objective, Wei put data at the heart of the information system; and its exploitation as the engine of Chantelle's digital transformation.
Today, data is present at each stage of Chantelle's business process. This data, as it comes from many systems, must be made available to analysts. With this in mind, Chantelle has created, partly thanks to Stambia who takes care of its supply, a data lake in which all data is kept and ready to be analyzed. From an infrastructure perspective, the policy led by Wei leads directly to cloud computing, which had not previously been part of Chantelle's culture.
One downfall of the previous system was the integration of data. Each new system implementation depended on the ETL available to Chantelle, Genio from OpenText, which André Wei described as "aging". The group was also facing problems regarding finding personnel with the right skillset and skills outsourcing: "no one on the market mastered this technology," Wei says, and the base of the connectors had not been kept sufficiently up-to-date.
Our interlocutor has chosen to set up a real integration team in-house, capable not only of developing integration flows but also of managing their operations; in a way a control tower of the integration of data in the different elements of the information system. Faced with the demands of internal customers, this team is able to provide a complete integration solution and to master the development as the production. All around, this allows for better agility, lower costs and less delays making products available to internal customers.
A comparison process was conducted between several market solutions. Stambia was selected for its cost, its ease of use, its capacity to respond to the cases presented, its good image with certain members of the Chantelle ecosystem, and the responsiveness of the editor. Wei explains: "Stambia did not have a Google Big Query connector when we interviewed them. We worked with them, and they developed this connector quickly enough to meet our needs. It is very important for us, this ability of reaction from a software publisher ".
«Today, the integration of data must be agile,» André Wei, technical director of the group Chantelle.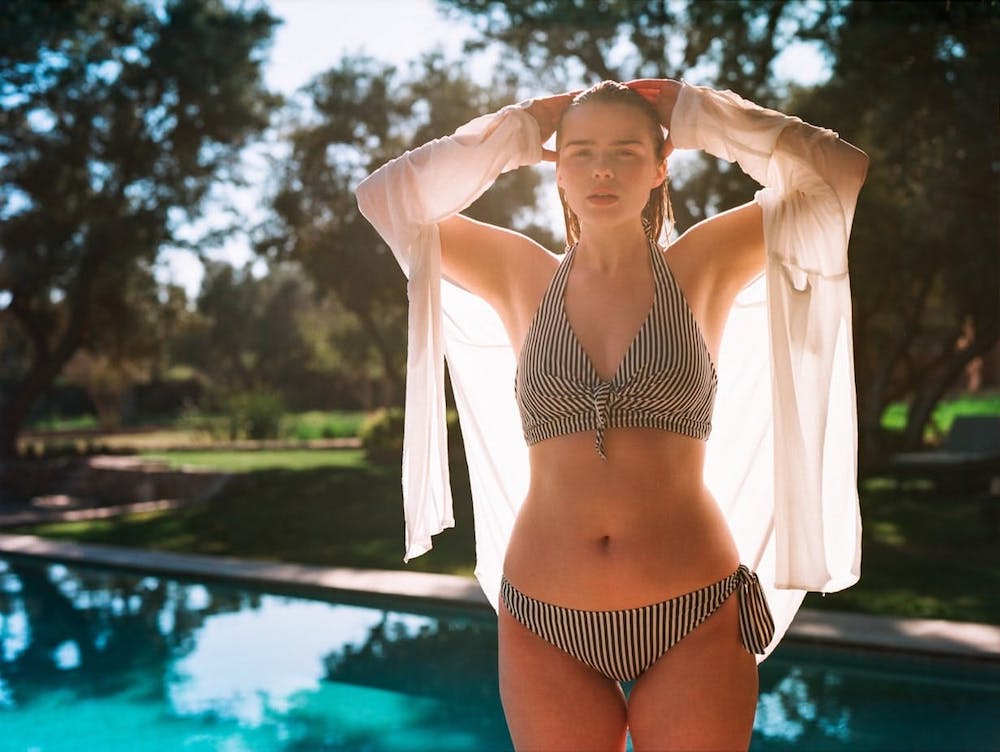 Photo Livera, Groupe Chantelle
Stambia was selected at the end of 2018 and set up shortly after. In just a few months, all the interfaces have been developed to feed on different applications, the data lake built on Google Big Query. According to André Wei, "Stambia has allowed us to go much faster in our development capacity. It was a promise from Stambia, and the promise was kept." The tool was put to the test in the first months, through the connection with the new B2B portal chosen by Chantelle, and built with the Salesforce application. As of February 2019, the Salesforce project imposed an acceleration of Stambia's deployment, to feed it from SAP ERP, through its dedicated connector. Stambia has been the keystone of these new deployments. Without this new integration tool, it just would not have been possible!
Stambia has been used to extract data from the set of management software used by Chantelle: SAP ERP, but also Cegid, Cylande, which are used to manage operations; from human resources management systems, financial. "Stambia allowed us to draw all the features of the data interfaces entering the data lake," says André Wei.
Features that are not mere interfaces, but opportunities to control and enrich the data. Stambia's ELT architecture thus allows the data to be loaded into the data lake, then checked, corrected, and enriched. It is complemented by the use of the data preparation tool provided with Google Big Query. "Most of the homogenization of the data is done with Stambia," explains our interlocutor.
The project continues in 2020 and Stambia remains at the center of data exchanges
For the year 2020, the roadmap has already been set, and it is ambitious, mainly focused on cases of use of the data lake, for example around machine learning. A lot of data analysis, but not exclusively. Stambia will again be at work, especially to extract data from legacy systems, a bit 'aged', to reinject them into highly operational transactional systems, via the data lake.
Another axis of the project involves progressively replacing the data warehouse and the reports developed under IBM Cognos by a Tableau visualization layer connected to the data lake. "Later, we will think about the decommissioning of our data warehouse, within two years, when we will have switched all the reports and graphic visualizations". The only negative point is that Chantelle feels a little like a victim of the success of Stambia. Stambia skills on the market are in high demand, and so, not necessarily available when Chantelle needs it. "But it's a good sign!".
In summary, André Wei explains that choosing Stambia allowed him: "to be much more agile; to respond to requests that he would probably have had to refuse with the previous tool; to respond to new cases of business use; to go faster; and to have the resource external available for more flexibility. He considers that the implementation of Stambia is one of the great successes of 2019 for the computer group Chantelle. "This is the best the ISD has done in the past two years," said the CEO of the group during the presentation of the results.
About Andre WEI :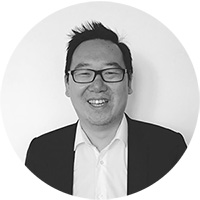 Technical Director at Groupe Chantelle, graduated with a Master in Strategic Management from ICG Organizations at IFG Paris.
André WEI has more than 17 years of experience in various IT roles and especially in the fields of Retail, B2B and E-Commerce
He began his career at Yves Saint Laurent and France Loisir followed by a management career at Bain & Company and Givaudan, the world leader in perfume creation.
He finally joined Chantelle Lingerie Group in 2017 where he will implement a new IT roadmap. He has been leading since the management of change both technologically, humanly and around topics related to data integration and data management.