Stambia sends you its best wishes for 2020, and invites you to (re) discover the story of the ''ugly little duckling of data''.
The revisited story of the ugly duckling of data!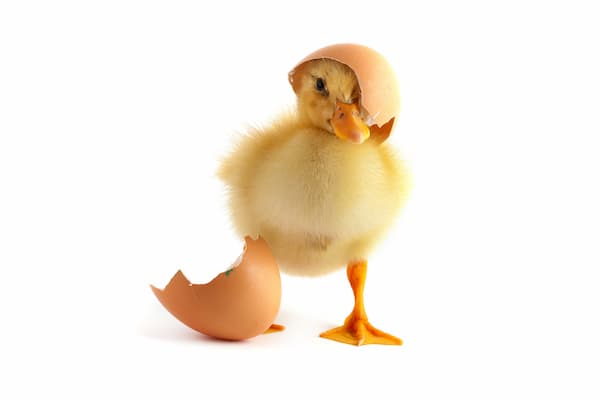 In 2009, in Lugdunum (Lyons), a duck unlike any other emerges from a small shell.
It is the last one to come out and his arrival creates a strong reaction around him.
For a very young age, he already has a mind of his own. Some people wonder about such singularity.
So imagine...in the middle of the data lake, he walks around advocating ELT and delegation of transformations. He brings back concepts up to date and appropriates them.
On the bank, at the edge of the data, he raises his little legs and proclaims "do more, simply: a single universal mapping to easily gather all of your data".
Along the way, he encounters many caring people: visionary clients who believe in the power of innovation, solid partners who also know how to swim against the tide, and courageous employees, with a "smart" spirit and agile wings.
Everything needed to quickly gain confidence and develop its vision.
Because today, in the era of No SQL, Big Data, Cloud, API-oriented architectures...this original vision takes on even more meaning.
How can we do better than the delegation of transformation (ELT) when it comes to addressing data preparation and the exploitation of algorithms on data volumes that exceed our expectations?
Today, Stambia invites you to deploy in multi-cloud lakes, because its No-ETL architecture offers lightness and a minimal footprint on systems.
Light...as a feather.
A top-down approach using universal mapping?
It is a mapping that keeps its simplicity and automatically generates, below the surface of the water, all the complexity.
Above, we glide on the water with grace and lightness, but below, the small "template" legs do the job, at full speed.
At a time when semi-structured formats (Json, Avro, Xml, web services ...) and traditional data are converging, it is more than necessary to ignore technical considerations in favor of the business needs of users.
Since Stambia came out of its shell, we have noticed that many farm animals have followed the trend.
All data manipulation technologies (traditional or not) now offer to mix structured and unstructured data in queries.
Hence the importance of a mapping that is able to easily dive into various data formats.
Think out of the shell. The motto has paid off.
This reminds us that vision takes precedence over marketing and that it can be useful to look more carefully at differences, rather than following the mainstream.
Proud, with clear eyes and its wings spread, Stambia is by your side.
We wish you the best of data for this new year! Once again in the starting blocks for 10 new years, we will be happy to support you, to bring you the best of ourselves, our convictions and our innovation.
We wish you an excellent 2020!