Stambia will attend for the first time the Swiss IT Business on April, 29th in Geneva !
Stambia will attend the Swiss IT Business on April, 29th 2014 in Palexpo, Geneva. This forum will gather all the IT solutions and softwares for companies.

To make an appointment with us or have a free pass, click here.

We invite you to join us for our conference from 1:30pm to 2:20pm :
Our conference topic
Stambia, the alternative for your Data Integration projects
"Meet Stambia and discover a definitely different approach"
Exactly opposed to other current solutions, Stambia will show in concrete terms :
How to make your data integration projects as accessible and as straightforward as possible
How we bring an answer to all your integration issues (Business Intelligence, Big Data, Master Data Management, Web services, e-commerce…)
How our customers are firstly our partners
On the agenda : vision, innovations, technical demonstration, and particularly our customers' « success stories ».
At Stambia, human size teams that are deeply involved on a daily basis will turn your project into a long-term success and lead our collaboration to mutual benefits.
You can registrate on http://www.salon-ecom.com/inscriptions_ecom_geneve_IT.
We also invite you to attendour workshop(from 10:30 to 10:50, room "atelier 1")
Our workshop topic
Design and expose a complex Web Service in only 15 minutes !
You will discover in this workshop how it is possible, without any programming, to develop and expose web services, even complexes, in record time.
Feel free also to visit us at our booth B25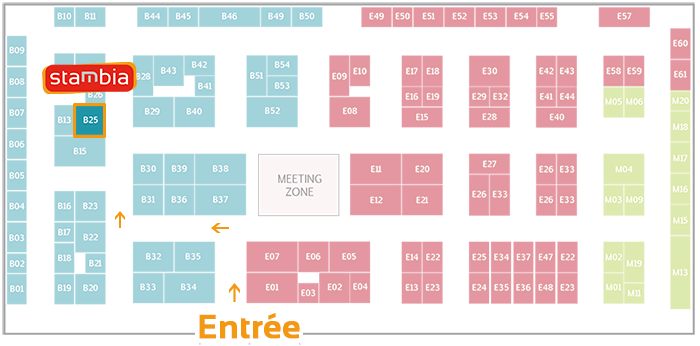 To make an appointment with us or have a free pass, click here.