Come and meet Stambia as well as its customer ADEO in Geneva on October 6th !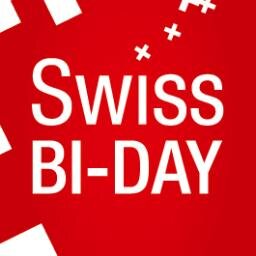 Stambia will be participating to the Swiss BI Day in Geneva on October 6th.
Highlight of the Business Intelligence in Switzerland, the event will be an opportunity for the Adeo Group to explain its cooperation with Stambia on a particularly ambitious BI project.

Sujet de notre intervention
Reconciling traditional BI, agile methodology and Big Data


Speaker : Jamal Attalbi, Business Intelligence Project Manager for ADEO
Innovation, Big Data ... These words do not always create a sense of agility. However these initiatives require fast results and deal with the most important business issues, especially when it comes to meeting the challenges of digital marketing.
The Adeo Group (17.3+ billion euros of turnover in 2014) brings together 15 brands (Leroy Merlin, Zodio, Delamaison.fr, Bricoman, Bricocenter, ...) and is present in 12 countries through a network of more than 600 outlets.
One of the challenges of the Business Intelligence team is to combine the BI traditional approach (in a Teradata environment), as well as Big data requirements, on sets of heterogeneous data and very different use cases, while maintaining an agile approach for the integration architecture and the project methodology.
This session will present the innovations introduced within the ADEO Group, particularly the use of Stambia as a single platform for data integration
About Jamal Attalbi
After several years as a consultant at CGI, Jamal Attalbi joined the ADEO Group as Project Manager in the Business Intelligence team. He is specialized in data integration issues and Big Data.
Jamal is passionate about new technologies and especially about the challenges of processing of large amounts of data.
He now began the challenge of designing the semantic analysis of data from the entire ecosystem of Adeo Group, even though these may be structured or unstructured data.