Management of daily production tasks is a key topic for any data integration project.
Version 3.1 of Stambia Production Analytics is the result of a deep work realised in collaboration with our customers.
This new release delivers a new, more intuitive graphical interface, coming with a set of new features that make it easy to automate the deployment of processes in production and to manage the versions of the objects.
Officially released on July 31, 2019, it is now available for download from your dedicated download section.
As a reminder, Analytics is the web component of Stambia which helps you to put data flows into production (deployment, configuration and scheduling) and to follow the jobs on a daily basis, as well as manage the different runtimes.
With a set of web services, it also provides continuous integration features for your data flows.
Here is a non-exhaustive list of new possibilities and features offered by this new version 3.1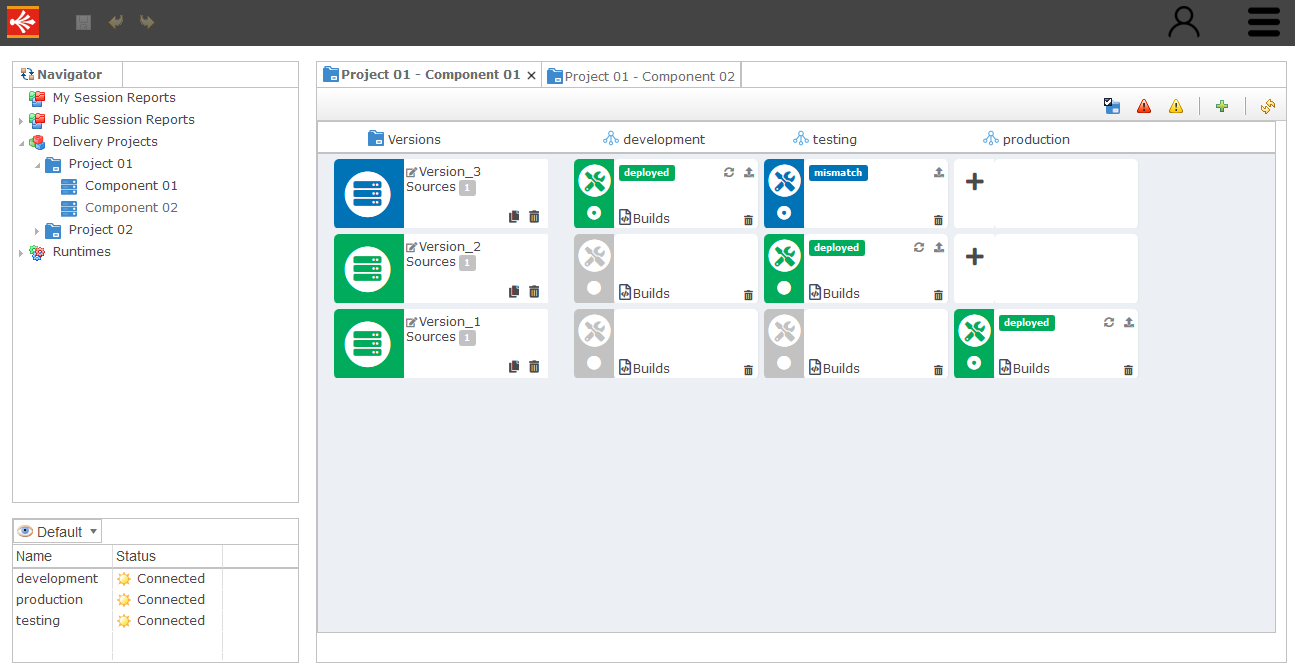 Revisited interface :

In a few words: new graphic chart, simplification of the main menu to be more intuitive, "popups" and revamped general style .

New project delivery features

A brand new deployment system has emerged. It allows you to manage the life cycle of your projects in a simpler and more in-depth way.

Centralized management of metadata configuration


Metadata management is now fully centralized within the application.
This provides powerful features to reuse your settings on multiple projects at once without having to re-write them.

Centralized environments definition


A new concept of environment appears with Production Analytics 3.1.
This is a placeholder for defining a list of Runtimes and configurations that can be used by your delivery projects.

HTTP REST APIs are now available

Another major point offered by this new version is the creation of the REST APIs.
It thus becomes possible to call and manage all your deployments (creation of versions, importation of sources, creation and deployment of deliverables in defined environments, etc ...) with HTTP REST web services.

Analytics data are stored in database instead of files

Stambia Production Analytics 3.1 now uses database storage (instead of file format in previous versions)
This provides facilities for simultaneous users to access and manage projects under Production Analytics, the ability to log more easily your Analytics objects, and opens up many possibilities for future versions of the application.

How to install and/or migrate from previous versions

If you used Analytics 2.x.x, you will need to migrate using a dedicated migration wizard to migrate all information from the previous repository (stored in files) into the new database.
We hope you enjoy this new Analytics interface! Do not hesitate to send us your comments.
See the full technical article on the stambia.org page