Discover in just 30 minutes


How to migrate your existing heritage to Google BigQuery?

How to build and industrialize your Data Lake?

How to control your costs and reduce the TCO of a migration-to-BigQuery project?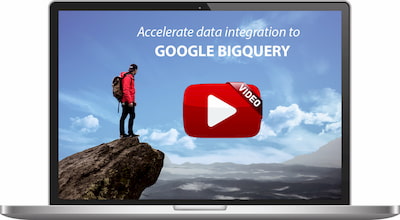 Why register for this webinar?
Google BigQuery is part of the Google Cloud Platform suite which has quickly established itself as a complete platform for deploying applications in the cloud, offering speed, performance and scalability.
Are you a user? or your company may be considering in 2020 to move its data warehouse to the cloud with Google BigQuery technology?
Despite its appeal, switching to this type of platform can generate some questions: :
How to migrate the existing heritage (data & processing) to Google BigQuery?
With which tools can you build and industrialize your Data Lake?
Is it possible to control costs and reduce TCO?
Finally, how do you take full advantage of performance and functionality?
What will you learn during the webinar?
Join Hector and Vaibhav, solution architects at Stambia, for a 30-minute online session followed by 10 minutes of questions & answers.
We will quickly brief you on the key concepts of Stambia technology and show you what makes Stambia an interesting solution to accelerate your data integration projects with Google BigQuery and Google Cloud Platform (GCP) environments..
At the end of this webinar you will have a better understanding of:
GCS and BigQuery concepts

key concepts and architecture of the Stambia integration platform

fundamentals on how to get started by means of demonstrationy

Use Case 1 : Data initialization from a BigQuery database

Use Case 2 : Data / file integration with continuous loading

Use Case 3 : Handling hierarchical data in BigQuery
Who is this Webinar for?
BI manager
IT architect
Information Systems Director
ETL Developer

Do you have connectors for other cloud solutions?
Is Stambia Open Source?
Where development flows are stored (locally on the workstation)
What is the pricing system of Stambia?
What language is used to code in Stambia?
How long does it take to be trained in Stambia?
Do you have a Data Cleansing module
Does the data flow between GCS and BigQuery involve moving the file locally in the Runtime server? or is it rather a direct access to the data in GCS?
Does Stambia offer a cost tracking tool in the cloud?
Is Stambia able to manage syntaxes using wild cards in order to work with partitioned sources?
Where are development flows stored? Locally on the workstation?

SPEAKERS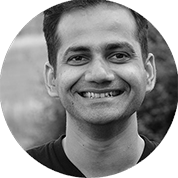 Vaibhav MISHRA
Architect Solution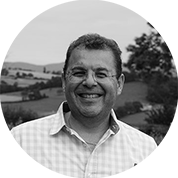 Hector TAKAMI
Sales Director