WiiSmile is the first French company to work alongside SME executives to promote employee engagement by improving their quality of life and that of their families.

It is presently the only brand with an "all-in-one" offer that includes the best of what exists in terms of gift vouchers, holidays, personal services, leisure offers, culture, etc
It was created in 2001 with the conviction that it would allow any SME to offer its employees the same benefits as a large group. To date, more than 8,000 SME managers have already trusted it to take care of their employees.
From its head office in Montmélian (Savoie), WiiSmile employs 115 people and has generated more than 39 million euros in sales in 2019.
An atomized information system
Over the years, the company has grown by focusing on long-term customer relationships.
It has built loyalty by relying on a dedicated and human service (30 advisors today), and by creating many "tailor-made" solutions.
These enabled it to meet the specific expectations and needs of its corporate clients, and their employees, who benefit from the offer.
WiiSmile has therefore evolved with an atomized information system (IS), made up of many business applications developed in its own right.
"We needed to gain agility in order to integrate new solutions, to abandon others," says Christine Juge, WiiSmile partner. This meant having a flexible IS with modular business tools that communicate with each other."
"Due to the lack of standard exchange formats, we had to build bridges with each integration," continues Guillaume Courtin, project manager: "There was therefore the desire to API the IS in order to homogenize the way to exchange data in real time."
To support its ambitions for innovation, WiiSmile, together with Stambia, has moved to a logic of flux by multiplying APIs.
The company first established a shortlist of three publishers specializing in ETL/ELT and data integration.
Stambia, whom Christine Juge met at a presentation in Lyon, is one of them.
During the benchmark, Stambia made the difference in the ergonomics of its designer interface and its flexibility of deployment.
Data Hub
The project started with the establishment of a data exchange hub.
"This data hub acts as a crossroads of transient data," explains Guillaume Courtin.
Unlike a data lake, it is not intended to store all the data.
The application that has the master data interacts with the data hub. Then, the other bricks come to collect in this data hub the data useful for their operation.
Thanks to this layer of abstraction, we are much more confident in terms of data storage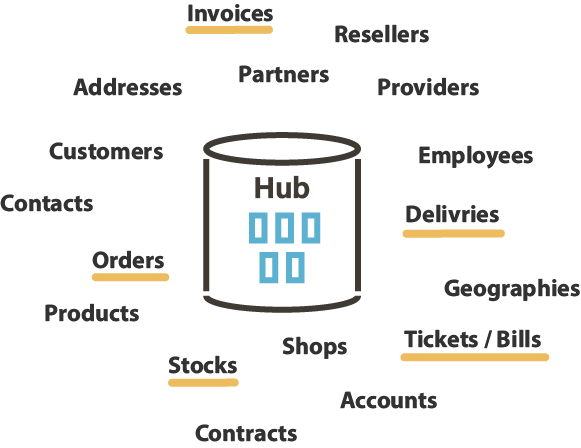 Validating the relevance of the model
After this data hub, WiiSmile developed the mobile application and then tested the first APIs to validate the relevance of Stambia's choice in regards to the many APIs that would be released in the following months.
"It was about making sure that what was being developed in Stambia held the charge," recalls Guillaume Courtin.
We've pushed the app and web services to their limits by calling an API, for example, a thousand times a second."
Once these tests were successful, the IT department, which has a dozen people, was able to generalize the development of APIs.
"We soon discovered that Stambia could do more than expected," observes Guillaume Courtin..
API Webservices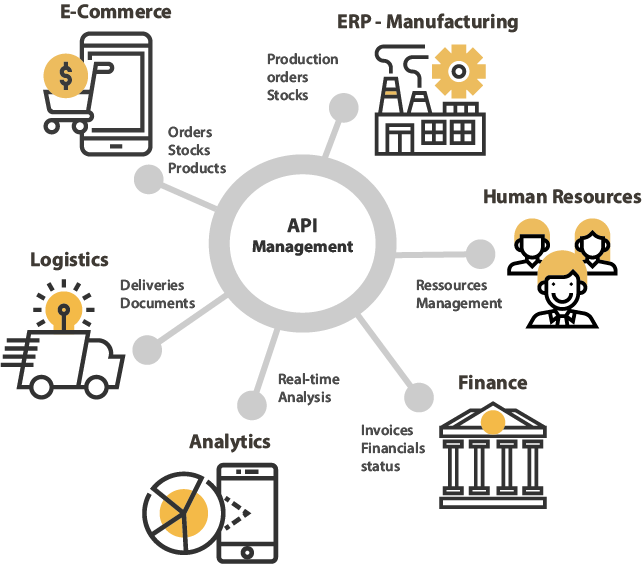 If the primary purpose of the tool is to generate streams, it has also allowed it to operate in web services and to pass everything in APIs
WiiSmile has also redesigned its e-commerce site, which has a strong focus on aggregating products of various kinds.
Some product catalogs have a few hundred MB of data.
"Stambia offers an easy way to map new data regardless of source and format, XML, JSON or text."
Tool training and skills transfer were facilitated by the close relationship between WiiSmile and its publisher. A geographical and cultural proximity for these two SMEs a hundred kilometres apart.
"The interlocutors at Stambia are the same in the long term," says Guillaume Courtin.
Christine Juge notes the state of mind of co-construction. "The expectations and suggestions raised are taken into account. They can be found in the publisher's road map. We are not merely one customer among others."
This mindset will be put to use in the coming months with many projects.
Within a year to a year and a half, WiiSmile must change ERP and CRM.
The Savoyard company also plans to become an aggregator of third-party solutions. Integration of external flows will pose new challenges..
About de Christine JUGE :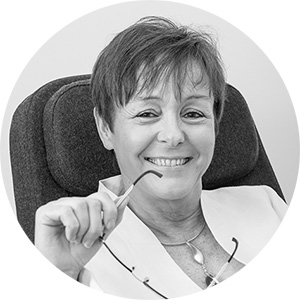 Chief Administrative and Financial Officer since 2008. Christine JUGE is a graduate of a DESS in Management Control at Lyon II University.
Attached to the presidency and member of codIR, she is in charge of the management of the company's support functions: Accounting, - Management Control- Legal - Personnel Management - Information System - Sales Administration.
A propos de Guillaume COURTIN :